Fresh back from success in Apeldoorn top juniors Jenny Holl and Rhona Callander took part in the UK National Track Championships over the 27th to 29th of January in Manchester. Competing alongside Olympic medal winners from Rio in this Senior event.
Points race
Rhona Callander - 9th
Jenny Holl - 22nd
Scratch race
Rhona Callander - 18th
Team Pursuit
Jenny Holl + Rhona Callander - 4th*
In the Team Pursuit Jenny and Rhona joined up with their junior GB teammates to form a composite team which had the 4th fastest time (though being a composite team, didn't qualify to ride the final).
In the points race Rhona rode off the front of the pack with Olympic Gold medal winner Katie Archibald and managed to gain a lap. This impressive feat got her into the top 10 in an elite field of riders.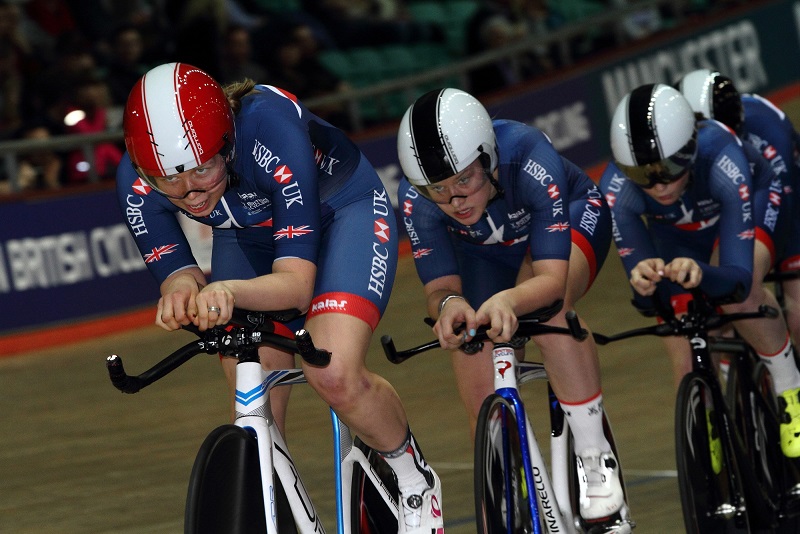 As hard as it looks - Team GB flat out in the Team Pursuit
Also of note was Joe Nally of Dunfermline (winner of Crit under the Castle last year aged 17.) Joe won the senior points race as he continues on a trajectory to stardom.
A great start to the year for both Jenny and Rhona, mixing it with the elites and holding their own!